The East Bohemian Museum in Hradec Králové awarded the prestigious Opera Award by the Historica of the Hradec Králové Region 2019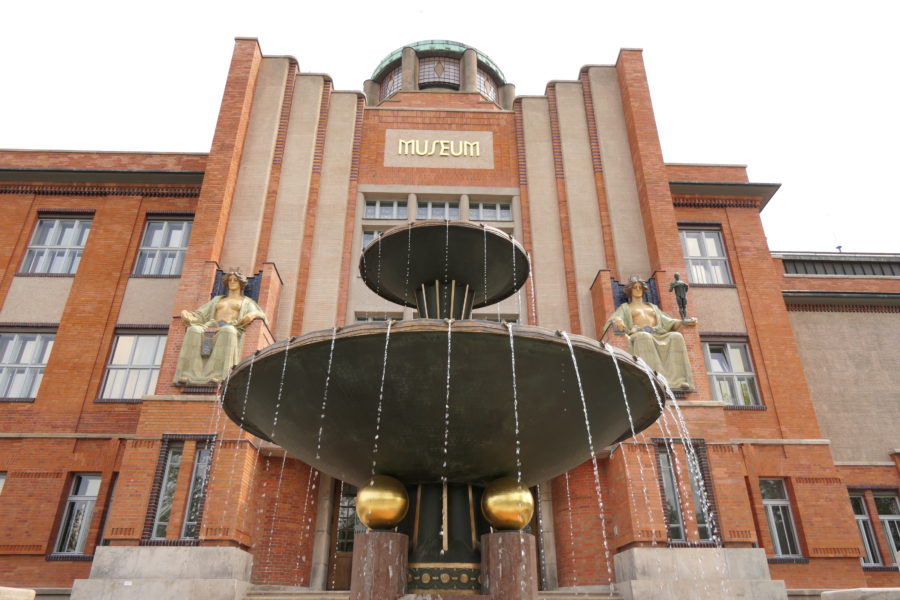 GEMA ART GROUP received the prestigious award Opera Historica of the Hradec Králové Region for its contribution to the reconstruction of the East Bohemian Museum in Hradec Králové.
Construction works were carried out during 2018–2019 under the auspices of experts from GEMA ART GROUP a.s. and included the renovation of the exterior façade, the repair of window coatings, complete interior paintings, the restoration of the outdoor fountain, and other works that restored the building to its original state. Two seven-meter statues in the front of the museum by Stanislav Sucharda also underwent a thorough renovation. New exhibition spaces were also created on the underground floor. The project took place in association with the company Chládek and Tintěra, Pardubice a.s.
As a partner of the evening, our company participated in the award of the Minister of Culture of the Czech Republic, which was awarded for exemplary reconstruction of Villa Tugendhat.
The prestigious Opera Historica 2019 Awards were presented to the winners as part of the award ceremony of the Honors of Czech Heritage Conservation held in the Spanish Hall on October 3rd 2019 with the participation of distinguished Czech figures of social and cultural life. The purpose of the ceremony was to appreciate the work of Czech architects, restoration and construction companies in the field of restoration and protection of cultural monuments in the last three decades, which have undergone demanding renovations.
More information about the project can be found here.