Revitalization of the East Bohemian Museum, Hradec Králové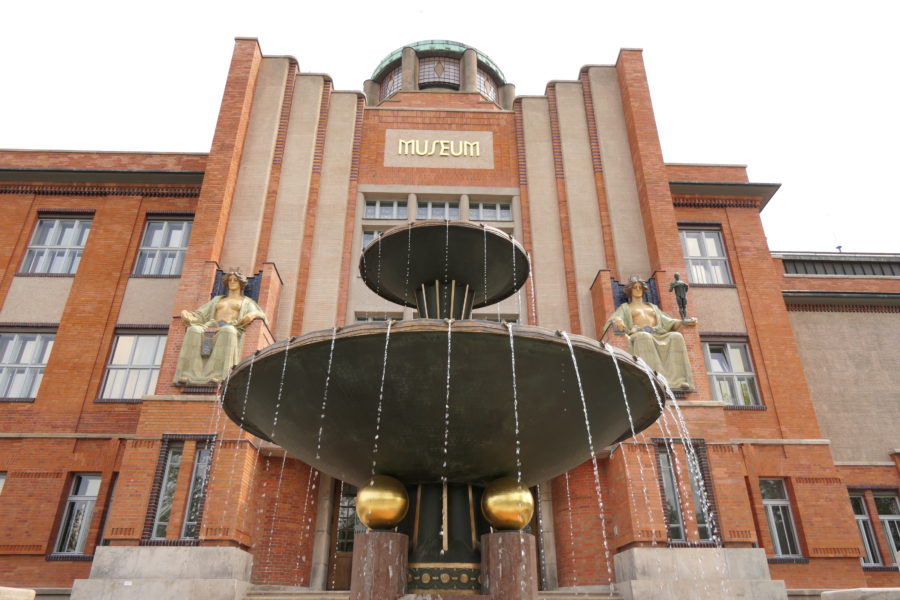 | | |
| --- | --- |
| Address: | Eliščino nábř. 465/7, 500 03 Hradec Králové |
| Description of work: | Construction work |
| Investor: | The City of Hradec Králové |
| Contractor: | GEMA ART GROUP a.s. |
| Implementation: | 04/2018-10/2019 |
The East Bohemian Museum in Hradec Králové is one of the city's architectural landmarks and is the largest regional museum in the Hradec Králové Region. The Art Nouveau building was built between 1909 and 1913 following designs of the famous architect Jan Kotěra, who also designed the interior design of the building. Other important artists participated in the interior decoration.
There are two allegorical figures of sitting women in front of the museum building, which were realized according to the design by sculptor Stanislav Sucharda, and represent Art and Industry. The building is also decorated with glass stained glass in the vestibules and on the staircase, which were designed by František Kysela.
After the First World War, the museum dome was decorated with mosaics, which were realized by painter Josef Novák in cooperation with the Glass Institute in Hradec Králové according to pastel drawings by Jan Preisler.
In 1934, a large bronze fountain was installed in front of the museum building, which was created by state technical schools from Supíkovice and Kladno, as well as professional factories in Kralupy and Hradec Králové.
Part of the museum is also the Monument to the Battle of 1866 at Chlum commemorating the Prussian-Austrian War.
The Museum of East Bohemia was declared a national cultural monument in 1995.