Revitalization of the St. Bartholomeus Church in Kolín, Czech Republic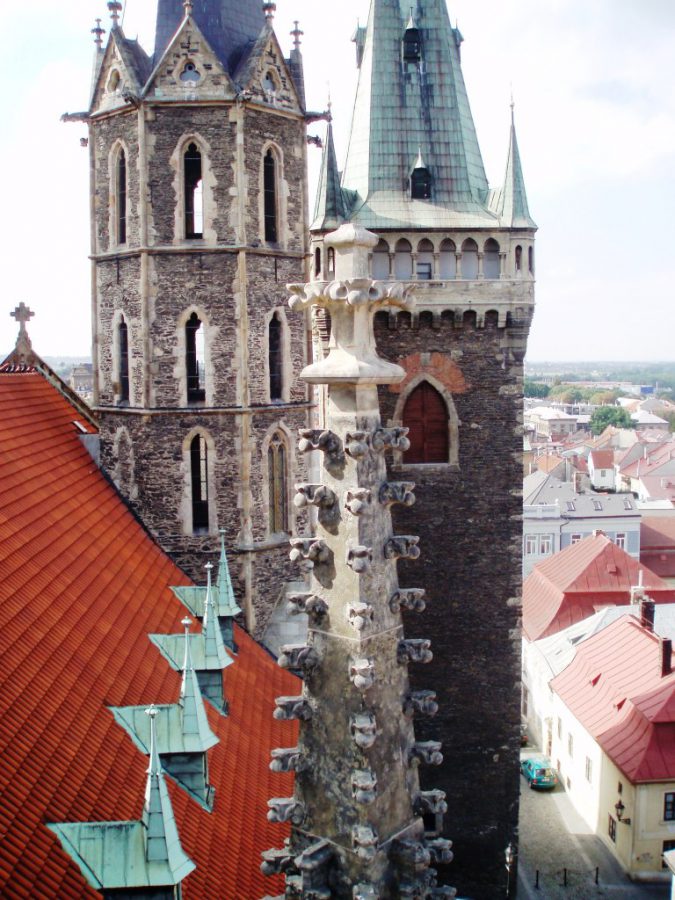 | | |
| --- | --- |
| Address: | Brandlova st., Kolín |
| Description of work: | Restoration and construction works |
| Investor: | City office of the city Kolín |
| Contractor: | In cooperation with BFK service a.s. and GEMA ART GROUP a.s. |
| Implementation: | 11/2017–10/2020 |
The Church of St. Bartholomeus in Kolín is an important Gothic cultural monument in the Central Bohemian Region. The sacral building, originally dated from the 13th century, was built at the request of King Přemysl Otakar II. and have been under reconstruction over the centuries.
The court builder of the Czech king and Roman emperor Charles IV Petr Parléř contributed to its reconstruction. A high cathedral choir with a wreath of chapels to the church was added. A prismatic bell tower was added in the 16th century.
The Church of St. Bartholomew is on the list of national cultural monuments in the Czech Republic.
Restoration work will be completed during this year.
GEMA ART GROUP a.s. participated in the implementation of construction and restoration works in the reconstruction of existing buildings in the area of ​​the church of St. Bartholomeus. Furthermore, the works included reconstruction of the bell tower, old school, ossuary, wall, fence and adjacent ground floor.
The building underwent complete repairs of the internal stone walls of the tower, repairs of internal plaster, replacement of walls and ceilings, repairs and additions to brick floors, refurbishment and restoration of wooden windows, wooden floors, doors, internal wooden stairs and railings, bell stools and windows, refurbishment and restoration of stone elements of linings and stair treads, refurbishment and restoration of locksmith and blacksmith elements of grilles, railings and entrance doors.
We also worked on complete repair of the existing truss of the Old School, new roofing, including plumbing elements and lightning conductors, plaster of the facade, including elements of bosses, black kitchen, including chimney lining, new heating, air conditioning and water distribution. Beyond these works, the restoration of skeletal decoration, ceiling paintings on canvas and the calvary of the Virgin Mary and John the Baptist.
On the Hradební wall, the removal of airborne shrubs, rehabilitation of the outer surface of stone masonry, including demolition of broken parts and their re-finishing, stone crowns from "placaks", restoration of stone fragments and tombstones and repairs of iron gates were improved.