Reconstruction of the
Basilica

of the Visitation of the Blessed Virgin Mary at The Holy Hill, Phase II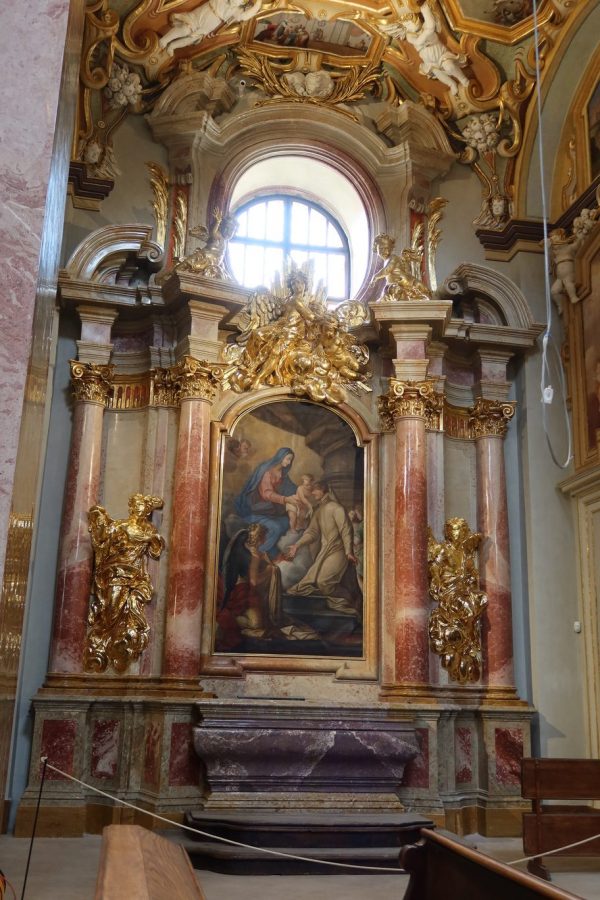 Address:
Sadové náměstí 1, Olomouc
Description of work
Construction and restoration works
Investor:
Royal Canonry of

Premonstratensians

at Strahov
Contractor:
GEMA ART GROUP a.s.
Implementation:
2018–2020
The Basilica of the Visitation of the Blessed Virgin Mary is a Baroque church built in the early 17th century according to the plans of the architect Tencallo. The building is located on The Holy Hill (Svatý Kopeček) near Olomouc, which makes it an important building in the Olomouc Region. Since 2018, the basilica has the status of a national cultural monument of the Czech Republic.
Our works consist in the complete reconstruction of the premises on the ground floor, incl. execution of heating distribution, plumbing and wiring. We are also working on the restoration of representation halls including heating and wiring, wall surfaces, pilasters, columns, cornices, statues, murals, blacksmith elements and a silver altar in the Basilica of the Visitation of the Virgin Mary. We also participate in the reconstruction of the area of ​​the winter chapel, the holy stairs and the museum within the Basilica. Furthermore, the sound and lighting system are equipped.
The project is implemented in association with Eurogema CZ.