Horní Police
Baroque

Pilgrimage area has opened after two years of reconstructions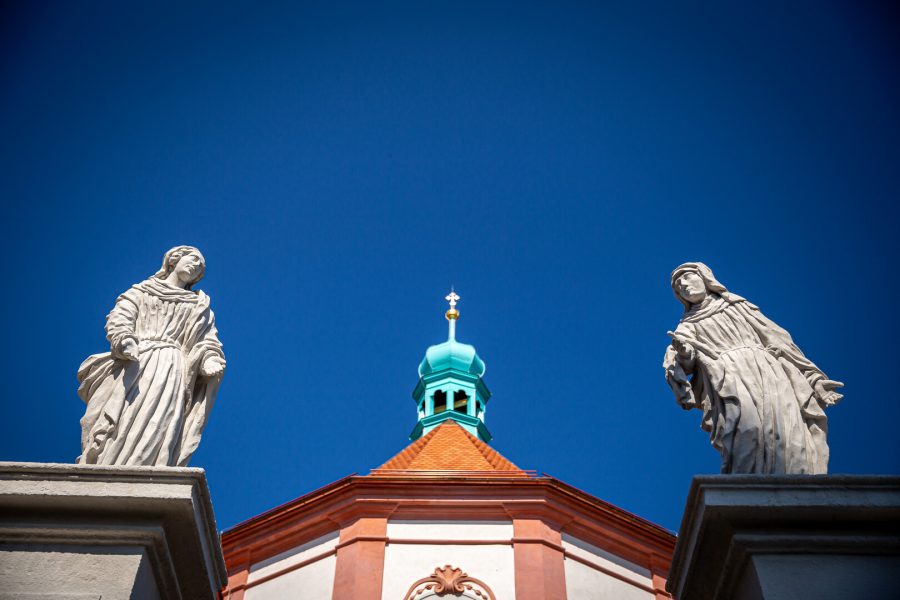 The Pilgrimage Church of the Assumption of the Virgin Mary at Horní Police was be re-opened to the public in summer 2020. After two years of reconstructions, visitors have the opportunity to visit a newly renovated organ, ceiling paintings, unique bell towers, and also the newly built museum exhibition, which was inaugurated on June 27, 2020.
GEMA ART GROUP a.s. participated in the first stage of rescue repairs of the area between 2018–2020. Our experts included repairing the exterior of the church, restoration of the church roof and cloisters, the bell tower, restoration of the historic furniture of the church, and murals. Our company also participated in the equipment and restoration of items for the new museum exhibition.
The first mention of this important Baroque pilgrimage site in Horní Police near Česká Lípa comes from the 13th century. The church is most associated with a wooden statue of the pregnant Virgin Mary, which according to legend was found by locals on the banks of the river Ploučnice in 1523. Historically the most visited pilgrimage site in northern Bohemia includes the church, the bell tower, the cloister, the archdeaconry, the monument of Wenzel Hocký and the wooden statue of the Virgin Mary of Horní Police.
More information about professional works done by GEMA ART GROUP here.