Virgin Mary's Immaculate Conception and St. Ignatius Jesuit Church, Klatovy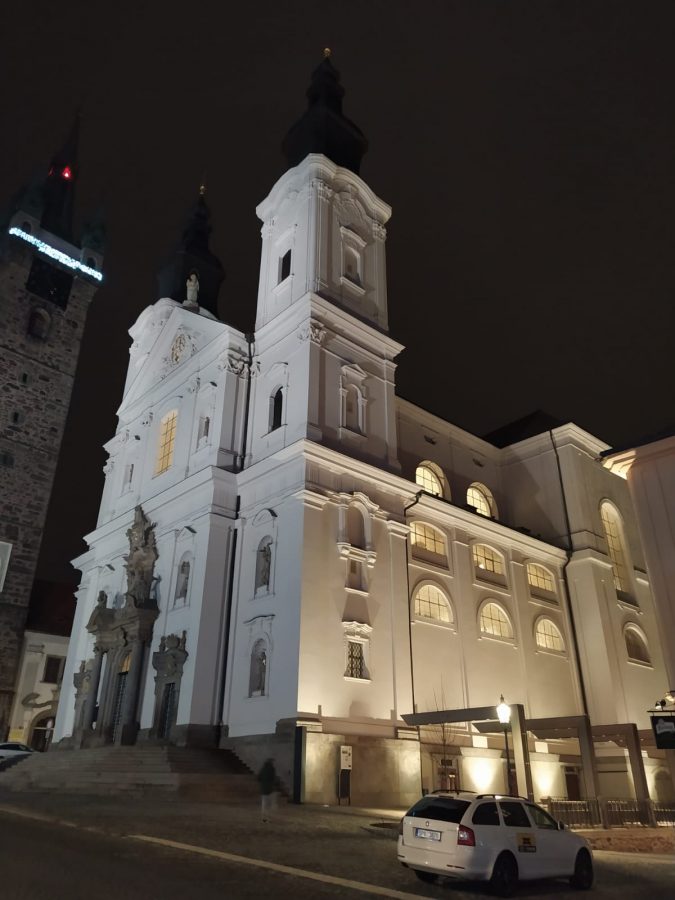 | | |
| --- | --- |
| Address: | sq. Míru, Klatovy |
| Description work: | Restoration work |
| Investor: | Roman Catolic parish, Klatovy |
| Contractor: | GEMA ART GROUP a.s. |
| Implementation: | 03/2018 – 01/2020 |
The Virgin Mary's Immaculate Conception and St. Ignatius Jesuit Church belongs to the significant dominants of the city of Klatovy. Its construction is related to the work of the Jesuit order and the re-Catholicization of Bohemia after the Battle of White Mountain in 1620.
In 1656, the foundation stone of the church was laid. The original author was the architect Carlo Lurago. Due to problems with statics, a contract was concluded with the Italian builder Giovanni Domenik Orsi in 1666. Orsi also participated in the construction of a Jesuit professional house in Malá Strana in Prague or in the construction of the church of St. Nicholas in Prague.
It was only after a large fire in Klatovy in 1689, during which the church burned down, that the church was renovated and painted with rich Baroque stucco. The main altar is the work of Jan Siebel. From 1773 the church was taken over by the town of Klatovy and in 1958 the Jesuit church was entered on the national list of cultural monuments of the Czech Republic.