Church of St Nicholas in Lískovice, Czech Republic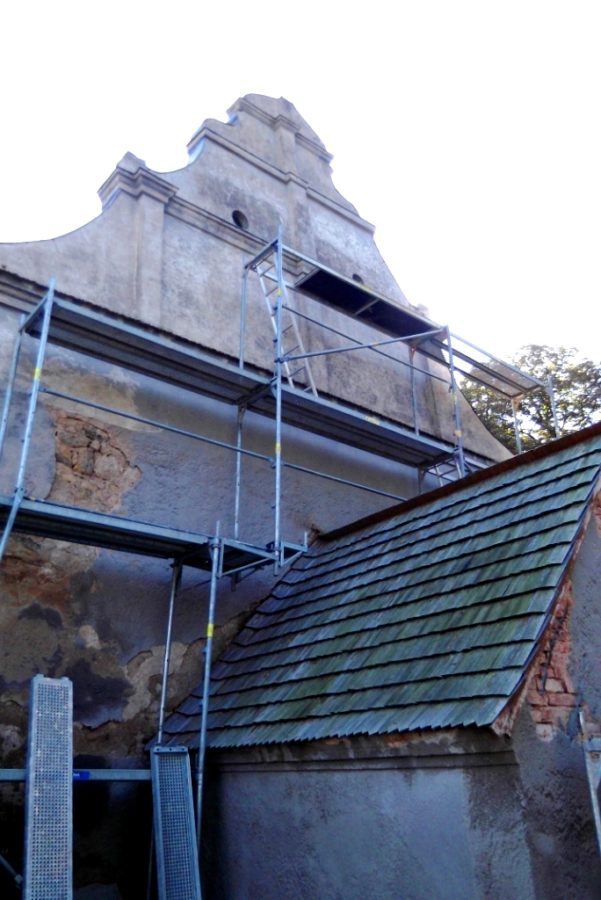 Address:
Římskokatolická farnost – děkanství Hořice
Description of work:
Maintenance and repair of the buildin´s supporting structura Restoration of sculptural elements Reconstruction of the

roof

truss

Renovation of the floors
Investor:
Hořice Deanery
Contractor:
GEMA ART GROUP a.s.
Implementation:
08/2012 –05/2013
The Church of St Nicholas in the village of Lískovice is the oldest surviving historical monument of the Jičín district. The first written mention of the building comes from the year 1357, but the origins of the Gothic structure probably go even further back. Elements of Renaissance architecture, dating back to 1563, are visible on the façade of the church which was in that year given a Renaissance gable horizontally divided by profiled ledges. This extensive rebuilding probably followed the devastation of the church during the Hussite wars of the first half of the 15th century. Very few written sources concerning the church are available from the centuries that followed.
The parish chronicle from the end of the 18th century mentions the state of the church building, as do the records left by the Lískovice parish priests from the 19th century onwards. According to these sources the situation was not very satisfactory and demolition of the building and construction of a new church were under consideration. Paradoxically, lack of money and reluctance of the officials contributed to the preservation of the monument in its nearly original form.
During 1923 extensive reconstruction of the church was undertaken, during which both the Gothic and the Renaissance elements were carefully preserved. Since then only partial unavoidable repairs have been carried out and it took almost a hundred years for the Church of St Nicholas to be properly renovated.
Building and restoration work under the management of the company GEMA ART GROUP a.s. have been under way since August 2012. The building's supporting structure will be completely renovated, the nave and the presbytery will be given a new ceiling, and all metal elements will be restored, including the gilded cross, which will be re-installed in the Renaissance gable. The restoration will also involve the historically valuable flooring of the choir and the original stone elements. Complete reconstruction of the shingle roof and the carpentry work on the roof truss will demand high levels of expertise. As well as restoration work and specialist artisan and crafts related tasks, rewiring of the building will also be undertaken and the surroundings of the church will be landscaped. The project is due to be completed by the end of May 2013.