Former Municipal house, school and the Great
Synagogue

in the Town of Boskovice, Czech Republic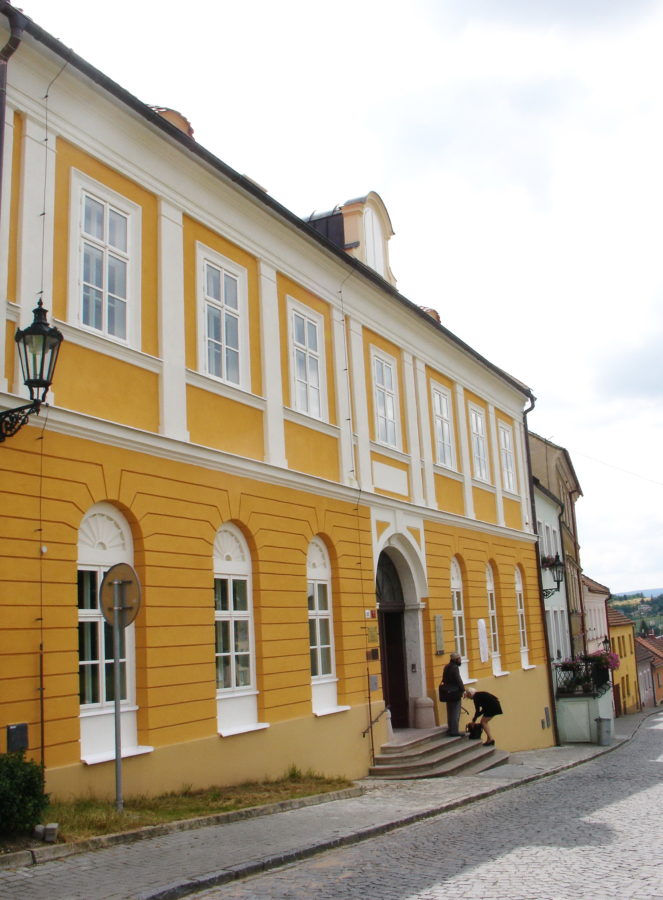 Address:
Židovská

synagoga

, U Templu, 680 01 Boskovice
Description of work:
Restoration work
Investor:
10 stars – Revitalization of Jewish monuments in the Czech Republic
Contractor:
GEMA ART GROUP a. s.
Implementation:
2011-2014
The renovation of the former Municipal house and school in Bílkova Street and the reconstruction of the Great Synagogue in Traplova Street were both part of the project "Revitalization of Jewish Monuments in the Czech Republic", which was taking place between the years 2011 and 2014 in ten different areas of Bohemia, Moravia and Silesia. In all 15 monuments were restored and rebuilt. The aim of the project was to create a network of cultural and educational centres dedicated to Jewish heritage. The company GEMA ART GROUP a.s. has been chosen as the sole supplier of restoration and building work for the project.
Boskovice was among the most important centres of Jewish habitation in central Moravia and the extensive complex of the former Jewish ghetto within the town still exists to a large degree today. The former Municipal house and the school were built in 1824 and later, between the years 1849 and 1855, accommodated the District Offices. A German Jewish school existed here until 1920. The complex, which has a ground plan of an irregular quadrangle with a saddle roof, will after reconstruction provide premises for an exhibition about Jewish culture, a lecture hall, a depository and accommodation for visitors. The aim of the renovation work was to restore several original architectonic features of the house, such as band bossage, stylized suns in the arches above the windows and parapet ledges. Some demolition work were included in the project in order to remove unsuitable later additions as well as work on the roof and the roof frame, a course of damp proofing, and carpentry, installation and stonemasonry work. Restoration were involve a specialist examination of the monument and reconstruction of the original ornamentation and interior decoration.
The Great Synagogue, which houses the permanent exposition "The Jewish Quarter in Boskovice", dates from the first half of the 17th century. Its original core was built in 1639 by the Italian architect Sylvester Fioto and the building was continuously extended till the end of the 17th century. The most valuable parts of the monument are the frescoes with Hebrew inscriptions from the 17th and 18th century and the synagogue furnishings. The renovation project was include minor work within the interior, preservation of the masonry, renovation of the roof covering and various carpentry, stonemasonry and installation work. Restoration work were centre on conservation and reconstruction of the wall frescoes with Hebrew inscriptions and floral motifs. As far as the synagogue furnishings were concerned, the Aron HaKodesh, (the secret cabinet which houses the Torah scrolls) was restored and a reading pulpit was added to the bimah (the centrally positioned elevated platform). Stained glass was restored in the windows and the stone tablets with the Ten Commandments and haloes were conserved.
OPENING OF MUNICIPAL HOUSE AND SYNAGOGUE – 26.6. 2014: