House No. 8 v Minská Street, Prague - Vršovice, Czech Republic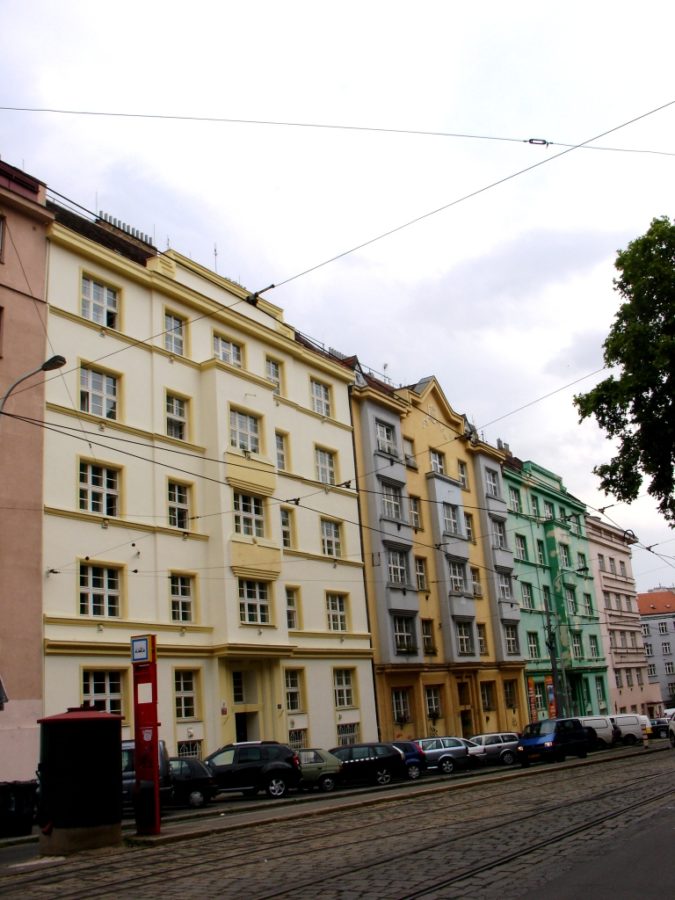 Address:
Minská ulice č.p. 8, Praha 10 – Vršovice
Description of work:
Repair of the

façade

Window replacement

Contractor:
GEMA ART GROUP a.s.
Investor:
Praha 10 District of Prague
Implementation:
09-11/2011
History:
Minská Street is located in the centre of the Prague quarter of Vršovice. The first written mention of the street comes from the Deed of Foundation of the Vyšehrad Chapter House from 1088. The name Vršovice is probably derived from the Czech word for a settlement on a hill or, possibly, from a type of fishing net. The same name was also borne by an important early medieval aristocratic family, exterminated by the ruling Přemyslids in 1108.
During the middle ages the area was known for its vineyards and hops growing. Due to the former, the quarter was commonly called "valley of vineyards" during the reign of Emperor Charles IV. The settlement was elevated to the status small town in 1885 and was recognized as a town twenty years later. Since 1922 it has been part of Greater Prague.
The houses in today's Minská Street were built in the first half of the 20th century. In the immediate vicinity of the street lies Čech Square with its Church of St Wenceslas, a unique example of Functionalist church architecture by the famous architect Josef Gočár, built in 1929 and 1930.
Restoration work:
The work concerned the exterior of a dwelling house in Minská Street and was divided into several stages. To start with measurements were taken for the manufacture of suitable new windows. Replacement windows were made during September and October and fitted in November 2011. The façade renovation took place from mid-September till mid-November, with a yellow colour chosen for the coating of the surface layer. GEMA ART GROUP a.s. was also responsible for the heat insulation of the courtyard side of the façade and various fitting and engineering work. All tasks were completed by 18th November 2011