Jewish
Synagogue

, Nová Cerekev near Pelhřimov, Czech Republic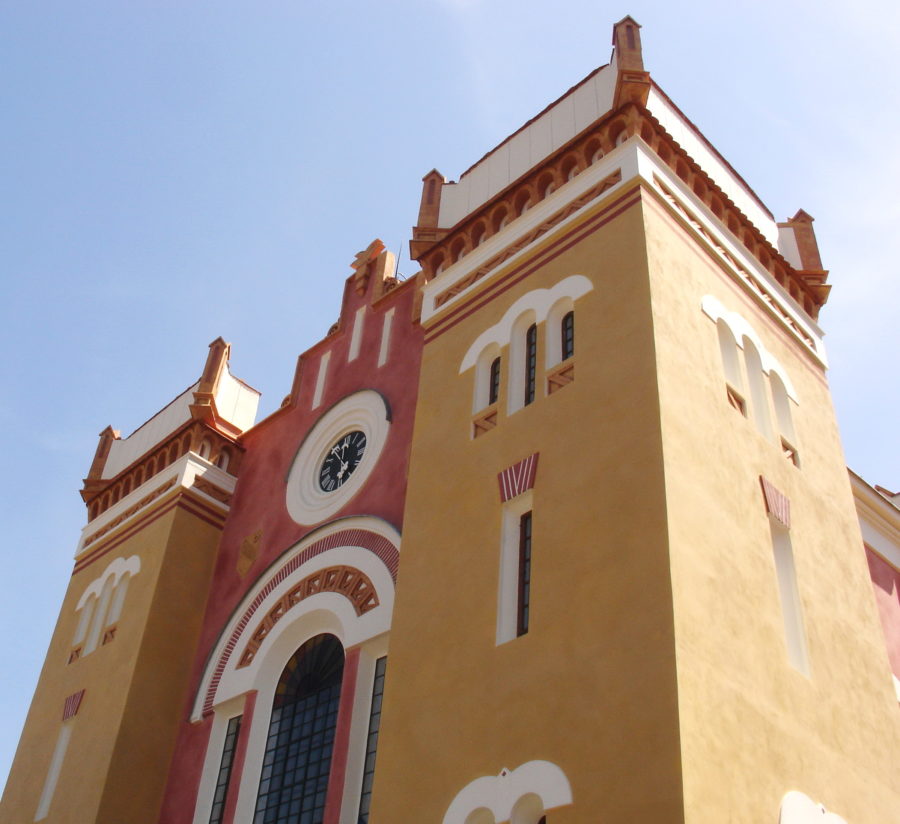 Address:
Židovská

synagoga

, Nová Cerekev
Description of work:
Restoration work
Investor:
10 stars – Revitalization of Jewish monuments in the Czech Republic
Contractor:
GEMA ART GROUP a.s.
Implementation:
2011 – 2014
The Jewish synagogue in the small town of Nová Cerekev in the Moravian Pelhřimov District in was included in the "Revitalization of Jewish Monuments" project in 2010. There was already a Jewish settlement in the town in the first half of the 16th century and the community continued to grow, so that in 1880 Jews accounted for 12% of Nová Cerekev inhabitants. To serve the Jewish population a synagogue in Moorish and Neo-Romanesque style was built in 1855
It is the second oldest synagogue of this kind in the republic, after the synagogue in Bučovice near Vyškov. The Nová Cerekev synagogue stands on the site of a wooden prayer house from 1693 and was built according to a design by the architect Štěpán Walser. The building was repaired twice in the past: in 1905 and in the years 1933 to 1934. After World War II it fell into disrepair and was used from the 1960s to the 1990s as a warehouse. In 1998 the synagogue again became the property of the Jewish Community Council. Between 2006 and 2009 the building underwent further repairs, such as securing its stability, roof and windows renovation and restoration of the wooden floor in the women's gallery.
In August 2011 the company GEMA ART GROUP a.s. was selected to be the chief supplier of restoration and building work for the "Revitalization of Jewish Monuments" project, which was under way in 10 locations within the Czech Republic. The specialist work on the Nová Cerekev synagogue had been divided into five stages and was completed in 2014.
The aim of the restoration was to preserve the characteristic interior features of the synagogue such as the bimah, the pews and the aron ha-kodesh. Under the supervision of the restorers the architectural and sculptural elements, the polychromy, the light fittings, the clock face, the stone and brick tiling, the wooden floor and all stone parts such as the portal and the Jewish kijor (ritual washbasin) in the anteroom were restored. A restoration survey and subsequent restoration were carried out on the plastering and the embossed wall painting decoration. Measures to reduce dampness were put in place as well as a new heating system and facilities for visitors. Once the work is completed the synagogue is used as a venue for concerts, lectures and other events and is house a permanent exhibition "The Architecture of Synagogues".
GRAND OPENING OF THE SYNAGOGUE – 11.6. 2014: