Old
Synagogue

and

Shammes

House, Pilsen, Czech Republic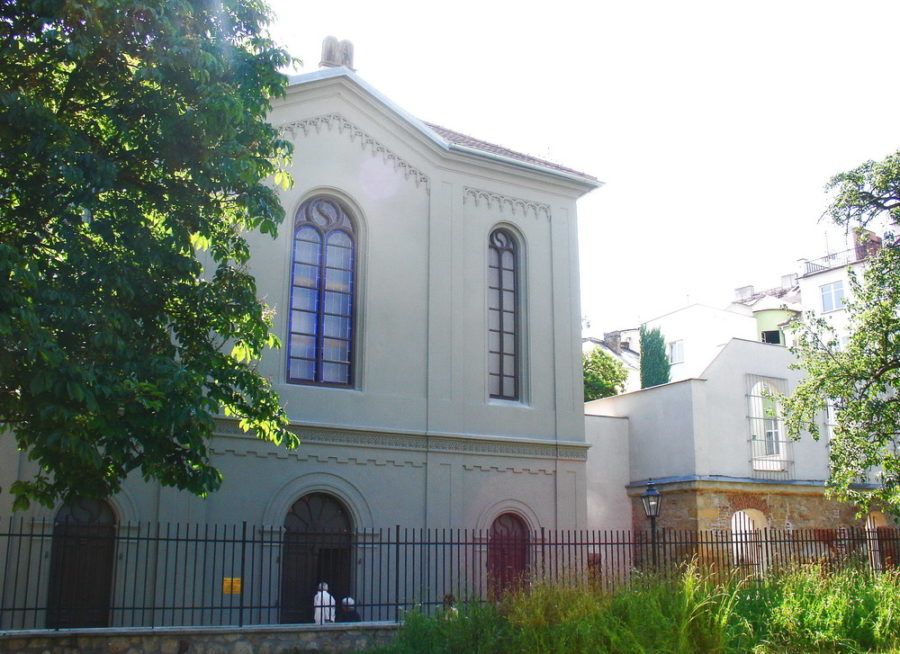 Address:
Stará

synagoga

se židovskou školou, Smetanovy sady 80/5, 301 00 Plzeň- Jižní Předměstí
Description of work:
Restoration work
Investor:
Ten stars – Revitalization of Jewish monuments in the Czech Republic
Contractor:
GEMA ART GROUP a.s.
Implementation:
2011-2014
The Old Synagogue near Smetana Park in the town of Plzeň was built in the years 1858 – 1859 according to a design by architects Stelzer and Wiesner. It is a two-storey Neo-Romanesque building with an interior richly ornamented in wood.
The most valuable part of the wooden furnishings is the aron ha-kodesh (a receptacle for the Torah), ornamented with helical columns on the sides and a wooden baldachin on the top. In 1995 the premises of the synagogue were cleared out and used as a venue for concerts and exhibitions. Despite partial repairs carried out in 2001 the overall state of the building remained critical and two years later the synagogue was listed amongst the most endangered monuments in the Czech Republic.
GEMA ART GROUP a.s. was chosen in August 2011 as the main contractor for the building and restoration work, which was included in the "Revitalization of Jewish Monuments" project.
The entire synagogue was be renovated and was connected to the adjacent house of the Shammes (a synagogue sexton), where new facilities for visitors and access for the disabled were installed. The house of the Shammes itself, dating to the end of the 19th century, was undergo a complete reconstruction.
Other building work, carried out under the management of the GEMA ART GROUP a.s., was include complete dismantling and renovation of the floors, carpentry and joinery tasks and installation of thermal insulation. Restoration work forms an important part of the remit and was involve repairs to plastering and renovation of the façade in accordance with the original colour schemes. Conservation of the aron ha-kodesh and the stone Ten Commandments tablet were taken place within the interior, where the ornamentation of the wooden gallery and of the terracotta banisters were also be restored. The glazed entrance wall was returned to its original appearance.
After reconstruction- the premises are used for religious worship, lectures, concerts and occasional exhibitions.
OPENING OF SYNAGOGUE – 18.6. 2014: