Revitalisation of the Český Krumlov monasteries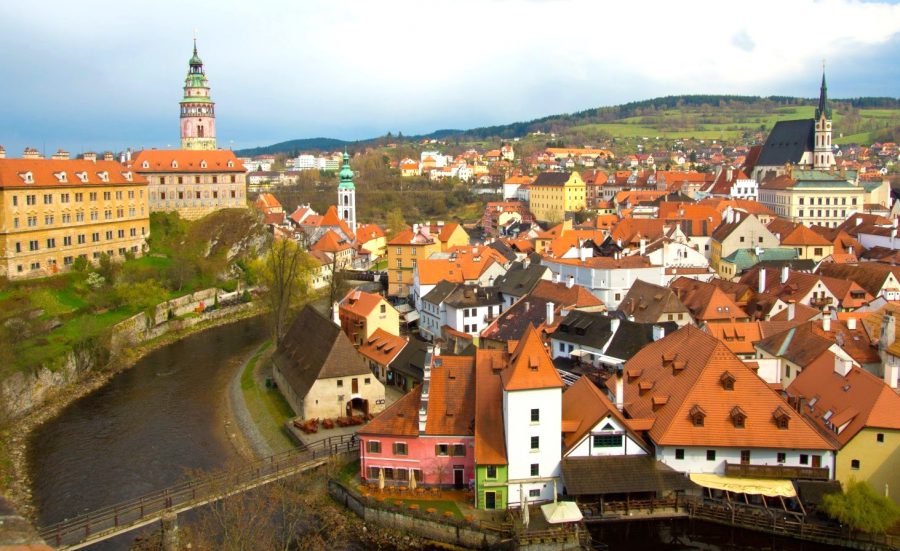 | | |
| --- | --- |
| Address: | Svornosti sq. 1, 381 01 Český Krumlov |
| Description of work: | Complete fitting of exhibitions and craft and operational workshops facilities |
| Investor: | The Town of Český Krumlov |
| Contractor: | GEMA ART GROUP a.s. |
| Implementation: | 2015-2016 |
One of the most extensive reconstructions in Český Krumlov history has been under way since the spring of 2014, right in the centre of this historical gem of southern Bohemia. The project includes an overall renovation of the vast compound of the former Minorites and Poor Clares monasteries. The monasteries are a cultural monument and are situated in the town's heritage reservation, which is listed among the UNESCO World Heritage Sites.
This grand restoration is mostly funded from the EU funds. The goal of the project is a general restoration of the compound which should then be used as an education centre serving both professionals and laymen, focused on the history of the monasteries and Český Krumlov. There will be a documentation centre and a study room, and the visitors will be able to attend an interactive exhibition, erudite lectures, workshops and courses held in the craft and operational workshops. Locals as well as visitors will surely appreciate the variety of cultural events, such as concerts or theatre performances. The secondary goal is to make the historic centre of the town more attractive.
The revitalisation includes the renovation of the façades, roofing, access path, courtyard and the large monastery gardens. After many years, the original vineyards will be re-established. The restoration includes interiors of both monasteries. The rooms were renovated and renewed with care, which was followed by complete furnishing of the facilities for the upcoming exhibitions for visitors. GEMA ART GROUP a.s. led the activities in this stage of the project.The company has extensive experience gained from its work on the Revitalisation of Jewish historical objects in the Czech Republic project, in which it served as the general supplier of exhibition displays arrangement.
GEMA ART GROUP a.s. has been active in this project since April 2015. The exhibitions and craft and operational workshops are implemented with a unified artistic character in harmony with the historical atmosphere of the monastery interiors. The works should be completed by the end of the year.