Sklenářka Farmstead, Prague - Trója, Czech Republic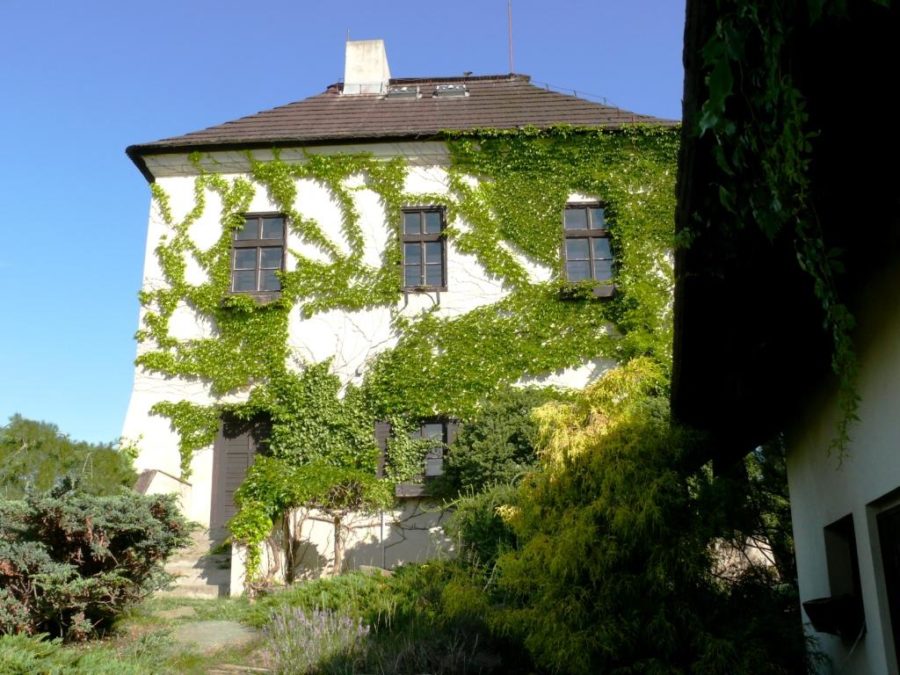 | | |
| --- | --- |
| Address: | Pod Hrachovkou 6, 171 00 Praha 7 |
| Description of work: | Building work Rewiring Restoration of painted wooden ceiling beams Restoration of the wooden ceiling |
| Investor: | The Zoological Garden of the Capital city of Prague |
| Contractor: | GEMA ART GROUP a.s. |
| Implementation: | 08/2011-06/2012 |
The farmstead called "Sklenářka", built amidst the vineyards on the slopes of what is today the Prague District of Trója, can be, thanks to its location, seen from a distance. It was in the past commonly referred to as "Katovna" (Executioner's house). Since the 1990s the property has been in the ownership of the Zoological Garden of the Capital city of Prague. Because it was in a poor state of repair the decision was taken to completely renovate the building. In July 2011 the company GEMA ART GROUP a.s. was chosen as the main contractor for the building and restoration work, which commenced in August 2011 and is scheduled for completion on 30th June 2012.
The farmstead Sklenářka was built in the middle of the 17th century and was equipped with a wine press. Some historians believe that a windmill also stood on the site. The vineyards were quite likely in existence in the area around Sklenářka since the reign of King Wenceslas II (1283 – 1305); the first written documentation comes from the year 1358, the era of the Emperor Charles IV. The slopes are traditionally called The Vineyards of St Clara and are even today among the largest of Prague vineyards.
The Sklenářka farmstead was built as a turreted structure with a hip roof. Its foundations may well have their origin in medieval times, when the site probably functioned as an outpost for the Prague defence system. The farmstead's situation and romantic atmosphere appealed to the film director Svatopluk Innemann, who chose it as a location for his 1931 historic film "Psohlavci" ("Dogheads"). The building was listed as a state protected monument in 1958.
The complete reconstruction involves groundwork, overall stabilization of the building, repairs to interior plastering and stuccoes, heat insulation of the lofts, renovation of the flooring, rewiring and installation of new fittings and new panelling. Specialist restoration work concerns mainly the renovation of the original painted wooden ceilings and beams. Once the restoration is completed the building will be used as accommodation for VIP guests of the Zoological Garden of the Capital city of Prague.