Synagogue

and house of the

rabbi

in Brandýs upon Elbe, Czech Republic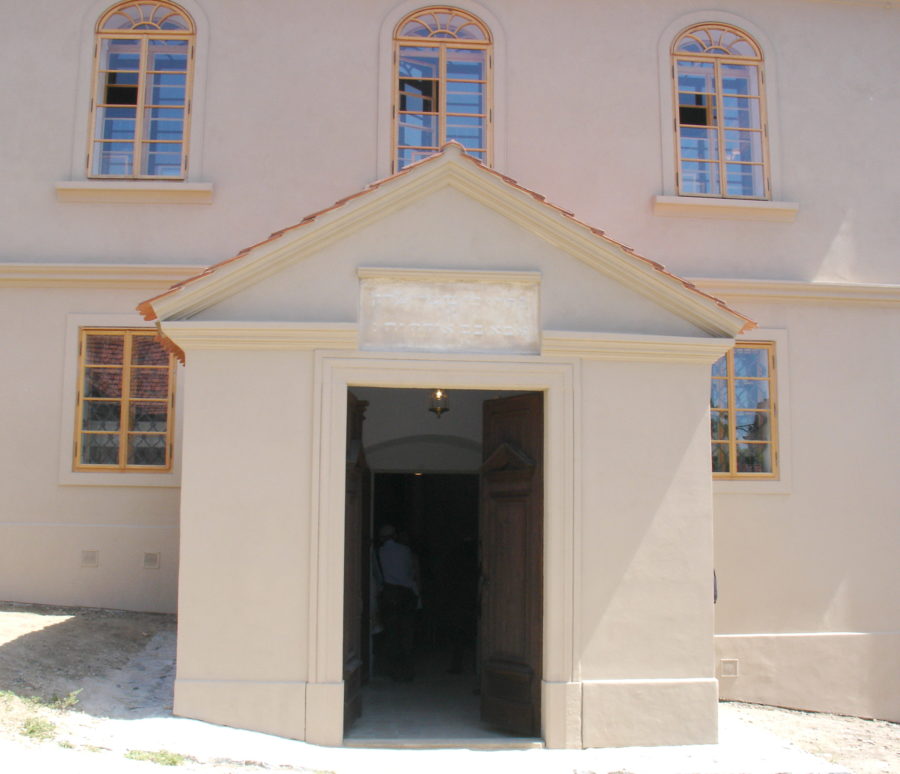 Address:
Židovská

synagoga

a rabínský dům,Na Potoce 140, 250 01 Brandýs nad Labem
Description of work:
Restoration work
Investor:
10 stars – Revitalization of Jewish monuments in the Czech Republic
Contractor:
GEMA ART GROUP a. s.
Implementation:
2011-2014
The synagogue, which is interconnected with the house of the rabbi, is located in the street "Na Potoce" near the town centre. It was built during the years 1828 and 1829. A Jewish congregation had already been established in the town of Brandýs nad Labem in the early 16th century and the original synagogue, entirely destroyed by an extensive fire, was founded in 1515. It was replaced by a new synagogue in 1657 but the building met the same fate as its predecessor 130 years later.
On its site was built the current Classicist style complex of the synagogue and the rabbi's house. It served its purpose until the establishment of the Protectorate of Bohemia and Moravia in 1939. After World War II the building was used as a warehouse for pharmaceuticals. It was returned to the Jewish congregation in 1995 and served thereafter as a depository of the Jewish museum in Prague.
The complex has two parts: the rabbi's living quarters and the synagogue. The original division of the building has been with minor exception well preserved and any demolition work were kept to an absolute minimum. The wiring, the non-original flooring and modern doors and windows were removed and the latter three were replaced with historically appropriate replicas. As part of the work carried out by GEMA ART GROUP a. s. the roof were also repaired and the recent extension on the east side of the house demolished. The façade was completely reconstructed. The plastering was first subjected to restoration research and later coats of paint, which did not respect the original architectonic structuring, were removed.
Restoration work were also included the tympanum over the stone portal, which bears a marble plaque with a quotation from the Book of Psalms. The original interior furnishings had not survived but wall painting are still in place and were also the subject of restoration.
The aim of this building and restoration work, which were part of the project "Revitalization of Jewish Monuments in the Czech Republic", were to created on the site a permanent exhibition "Sources of Judaism". The exhibition provided visitors with information on literary sources of medieval and early modern rabbinic Judaism and the history of the local Jewish community.
GRAND OPENING OF THE SYNAGOGUE – 10.6. 2014: