The National Theatre –
Roof

reconstruction and insulation on the historical building of the Estates Theatre – reconstruction of the balconies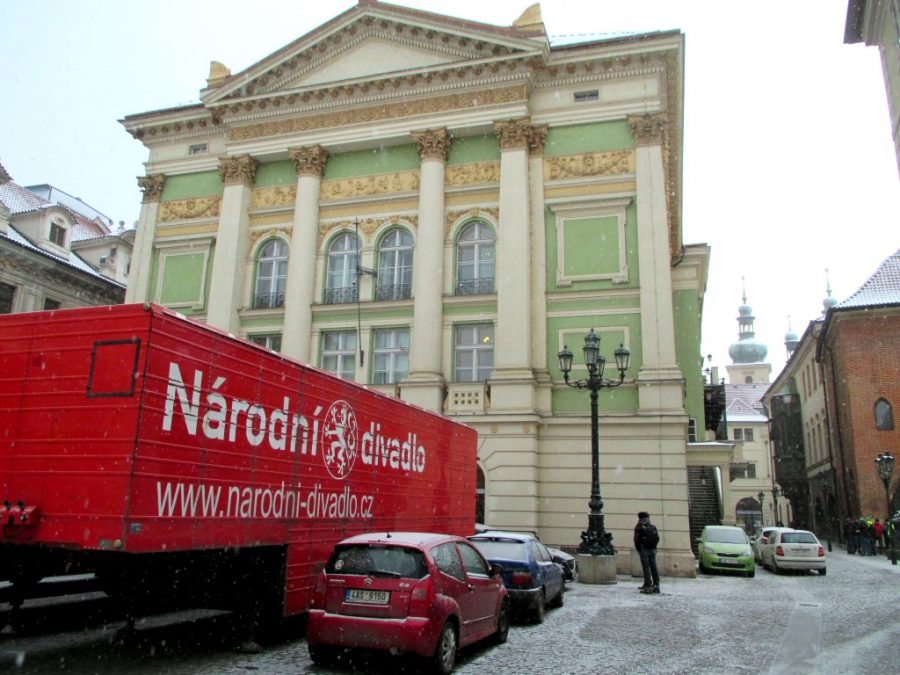 | | |
| --- | --- |
| Address: | Železná 11, Praha 1 |
| Description of work: | Specialised restoration and construction works |
| Investor: | Národní divadlo, Ostrovní 1, 112 30, Praha 1 |
| Contractor: | GEMA ART GROUP a.s. |
| Implementation: | 12/2015 – 11/2016 |
The current name Stavovské divadlo (the Estates Theatre) is only the last in a series of historical names. The originally used name was Hraběcí Nosticovo divadlo (Count Nostitz Theatre) or just Nosticovo divadlo after the founder. In the Communist era, the theatre went by the name Tylovo divadlo (Tyl Theatre).
The historical building of the Estates Theatre is one of Prague's first Classicist structures. It was originally built for the public between 1781 and 1783 by Franz Anton, Count Nostitz-Rieneck, a Bohemian patriot. The project and construction was carried out in accordance with the plans of Count Kašpar Heřman Künigel by the court builder, Anton Haffenecker. The building was constructed in the spirit of the 18th century Enlightenment, when many national theatres were founded and flourished at various European courts, capitals and cultural centres. Constructing a theatre for the public was seen as a symbol of the nation's cultural standing. The theatre first featured plays in the German language, but the first Czech-language plays were staged already in 1785. Czech-language productions had been appearing sporadically, but since 1812 they were staged regularly on Sundays and on national holiday afternoons. On 20 January 1787, Wolfgang Amadeus Mozart visited the theatre to personally direct his opera The Marriage of Figaro. Based on its success, Mozart composed the opera Don Giovanni for the city of Prague.
GEMA ART GROUP administers the restoration plan and will document and measure all the historical segments. The works' objective is to restore the architectural elements. This means in particular the restoration of the gallery, column trestles and handrails. The works further include reconstruction of outdoor balconies, cornices, attics, railings and tinsmith structures. The original elements will be gradually dismounted and, following replacement of damaged and degraded elements, casts and moulds will be produced.
Engraving: Overview. Made by Vinc. Morstadt et al. c. 1830, in: J. Hilmera – Česká divadelní architektura (Czech Theatres Architecture). Prague 1999, pg. 188. (http://www.theatre-architecture.eu/cs/db/?theatreId=43)